ICE NOVA Features:
1. Easy to Apply without nicks, chips, or smudges.

2. Durable - lasts for more than 20 days.

3. Silky Texture without floating.

4. No Shrinking or Bleeding into Cuticles.

5. Odorless, Cruelty-free & Eco-friendly.

6. Fully certified and tested.

7. Highly Pigmented - Full Coverage with one layer.

8. Suitable for nail art: painting, lining, shading.

9. Easy to Remove and Store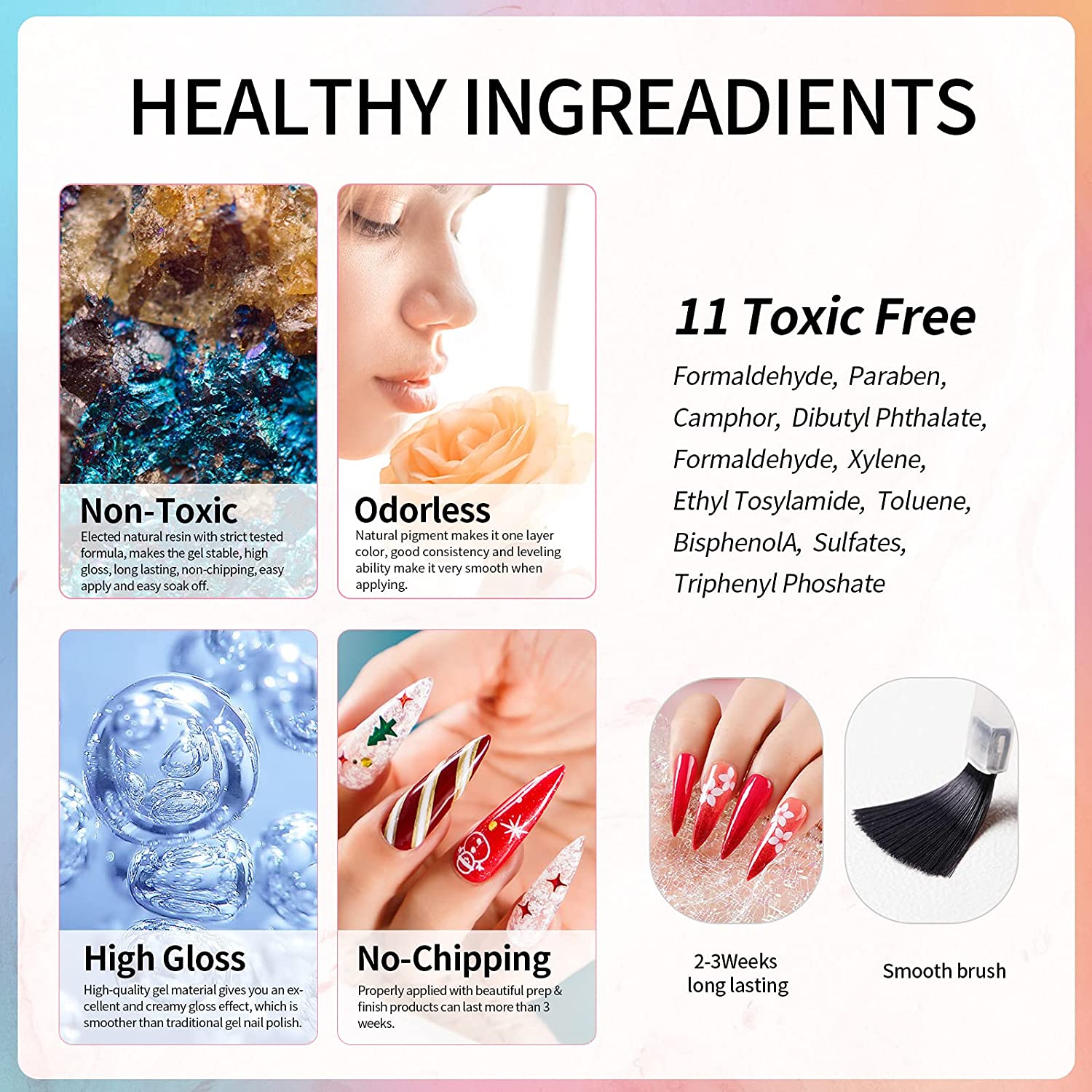 Healthy Ingredients
We use pure natural Vegan raw materials, which can do: NON-Toxic, Odorless, High Gross, No-Chipping. Our nail polish can last for 2-3 weeks, and we use smooth brush.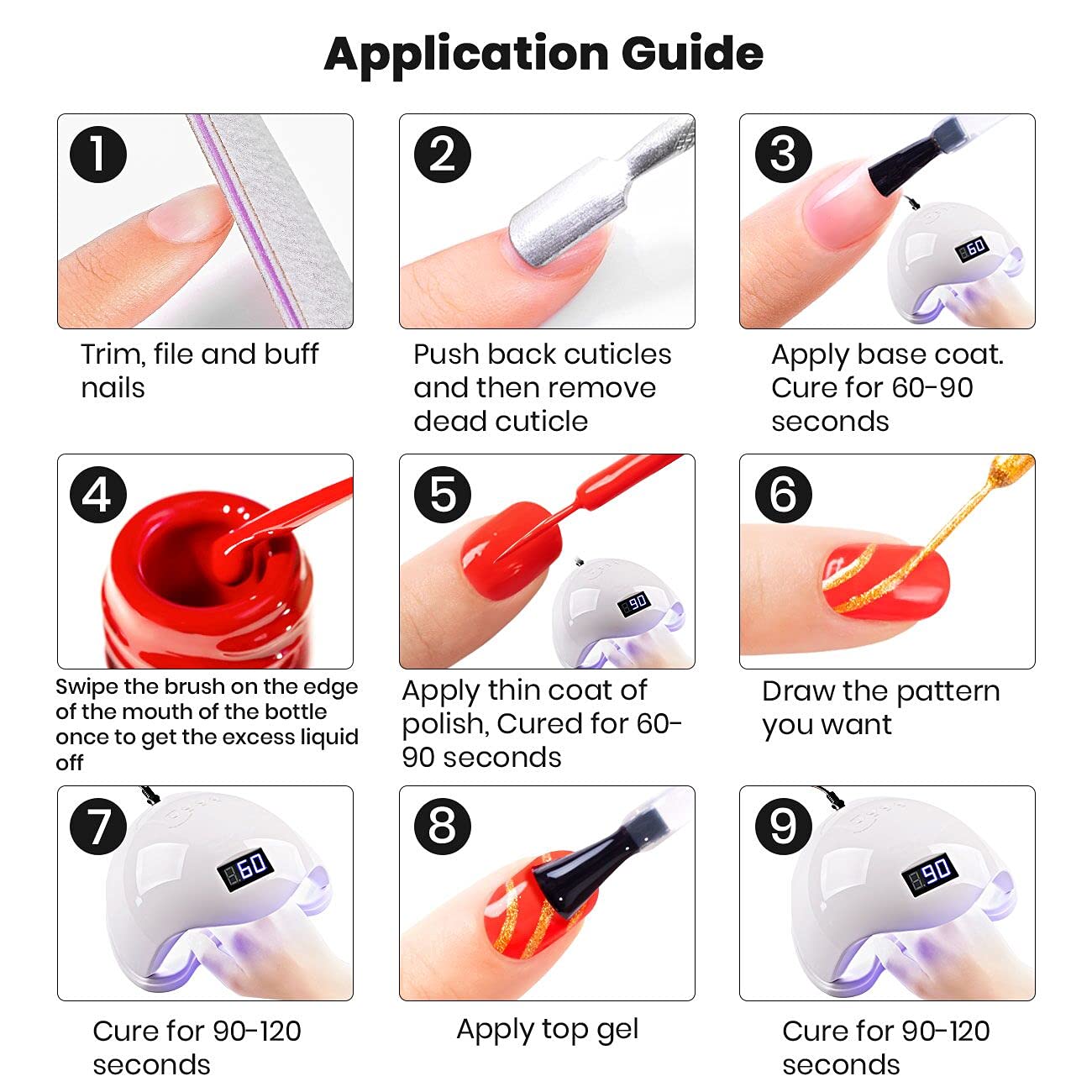 Apply Gel Polish Steps
Step 1: Prep the nail. Trim, file and buff nails for a clean and dry surface. Push back the cuticle. Remove shine from the natural nail with a file or a drill, especially around the cuticle and edges of the nail. Use brush remove dust and clean. (*Before opening the bottle, roll the bottle between your hands back and forth to gently mix.)
Step 2: Apply the base coat. Apply thin base coat, cure under UV/LED lamp for 60-90 seconds.
Step 3: Apply the color gel. Apply 1st thin layer of color gel polish - cure. (60 seconds) Apply 2nd layer of color gel polish - cure. (60 seconds) Apply 3rd layer of color gel polish if needed. - cure. (60 seconds) *When applying color, wipe excess gel with brush before applying strokes.
Step 4: Apply the top coat. Finish off with a layer of top coat, cure under UV/LED lamp for 90-120 seconds.
- Do not apply overmuch base coat or top coat and, the thinner, the better, otherwise it will get the gel shrunk and peeled off. Applying every thin coat is the key.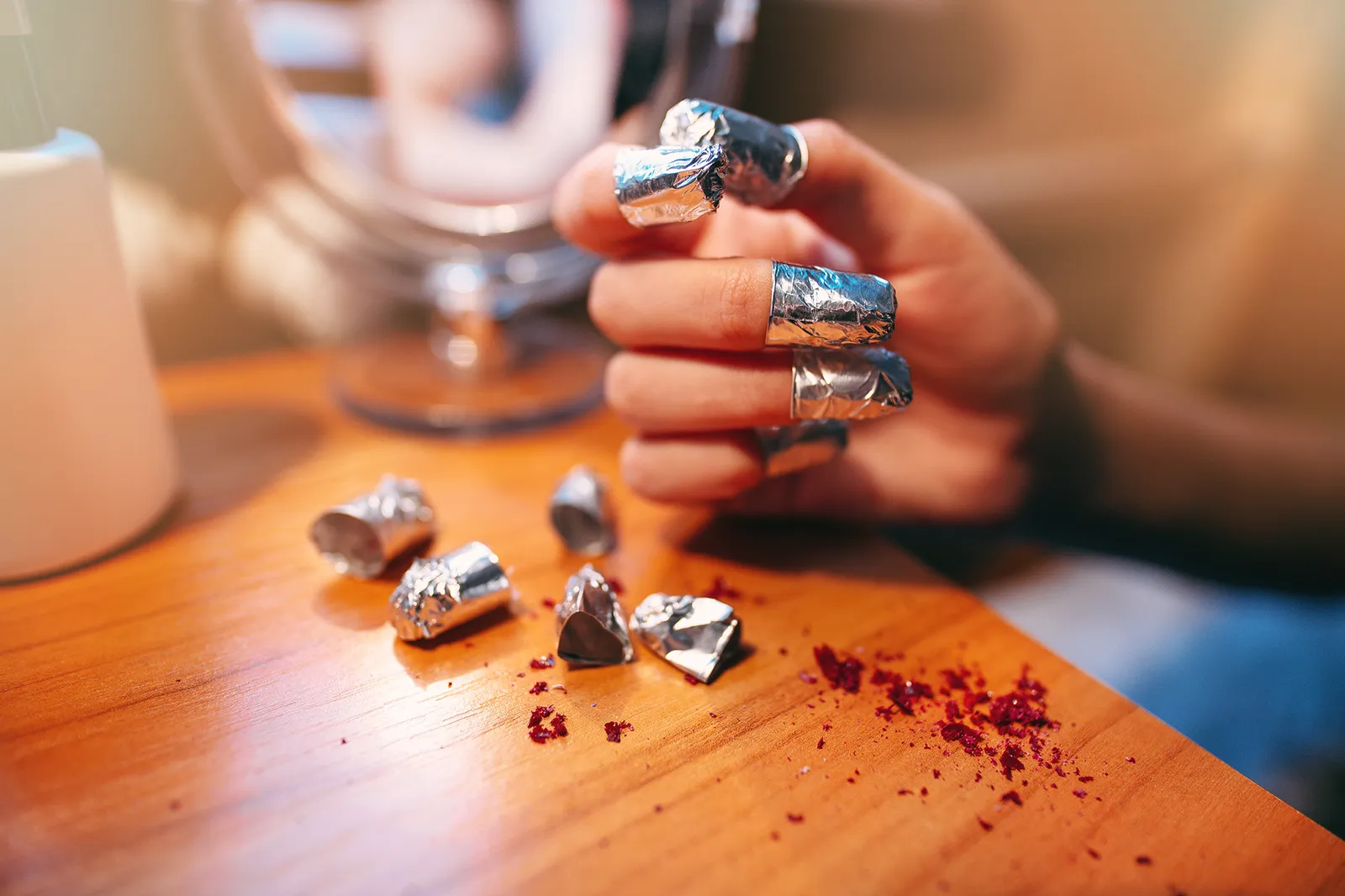 How to remove?
1. Lightly buff off the shine from the top of nails using a nail buffer.
2. Soak a cotton ball or pad with nail gel remover and place on top of each nail.
3. Wrap the nail with aluminum foil or any nail wrap to secure and allow the remover to soak.
4. Soak for a minimum of 15 minutes.
5. Remove cotton and foils one at a time and gently push off gel using a removal wand. Gel should come off easily without much effort. If necessary, re-saturate cotton and rewrap finger and soak for 5 more minutes.
6. Lightly buff nails again once all gel is removed.
1. Remove the cuticle, trim the edge, polish your nails, ensure your nails are completely dry, clean and oil-free.

2. Avoid to apply the gel to skin or cuticle.

3. Remember to cap the nail edge. (Apply gel to the edge of each nail to seal the gel with the brush horizontally to avoid chipping.)
Check your cure lamp and pay attention to the curing time. UV lamp for 120s, LED lamp for 60s.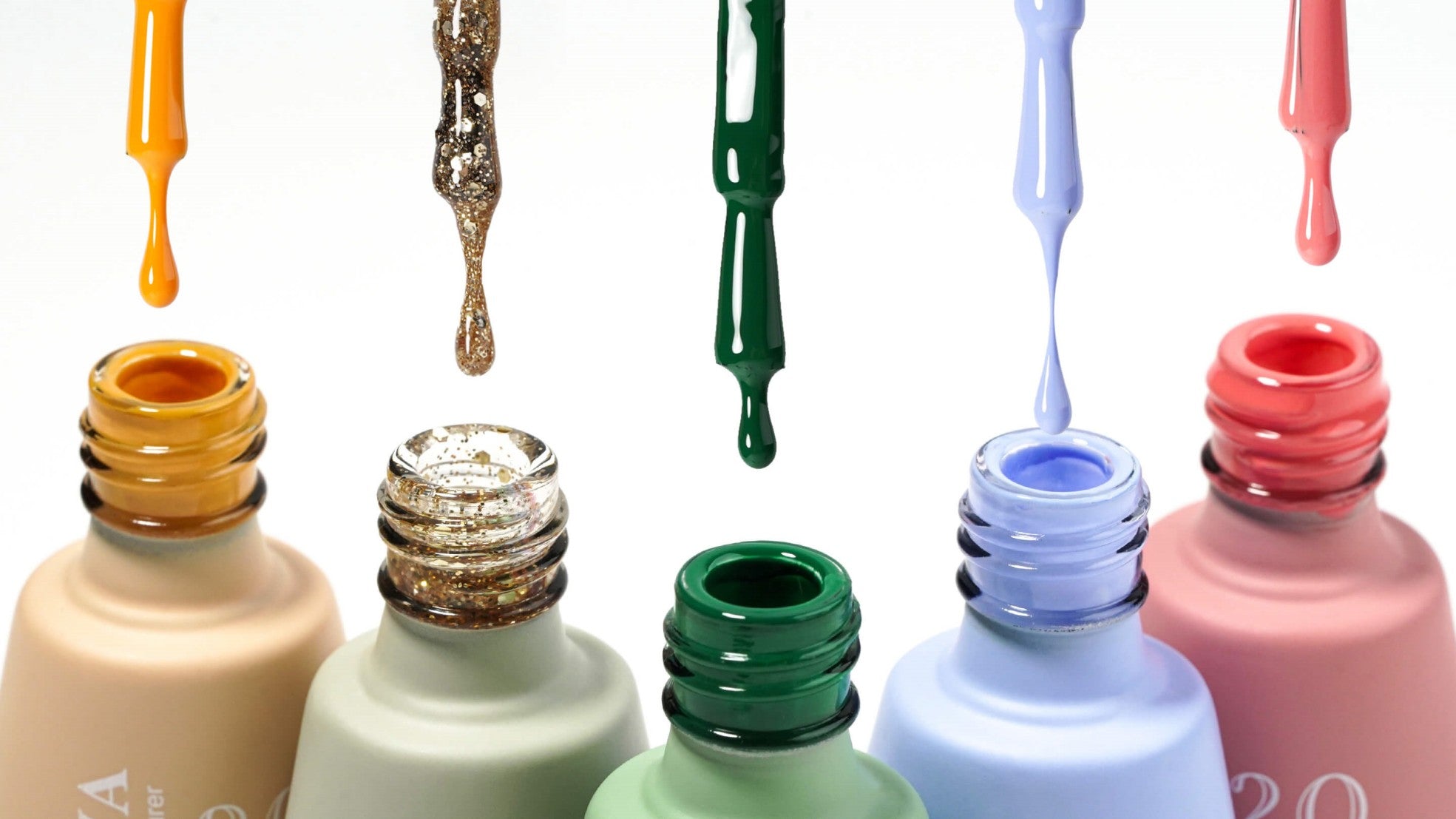 ICE NOVA Brand
ONE-STOP GEL POLISH Manufacturer
We offer wholesale and OEM/ODM service, be our partner you can enjoy top service and quality nail gel products.